Let's Make Your Dream a Reality
Let Our Collection Inspire You
Upgrade your outdoor game with our stylish range of hot tubs, BBQ's,  fire pits, pizza ovens, and a wide variety of seasonings!
From comfortable seating to grilling accessories to outdoor TVs we've got everything you need to transform your backyard into a personal oasis.
Relax in a hammock or gather around the fire pit with loved ones while surrounded by chic decor. Our high-quality products will exceed your expectations.
Create memorable moments and receive compliments from your guests. Shop now for the perfect outdoor oasis!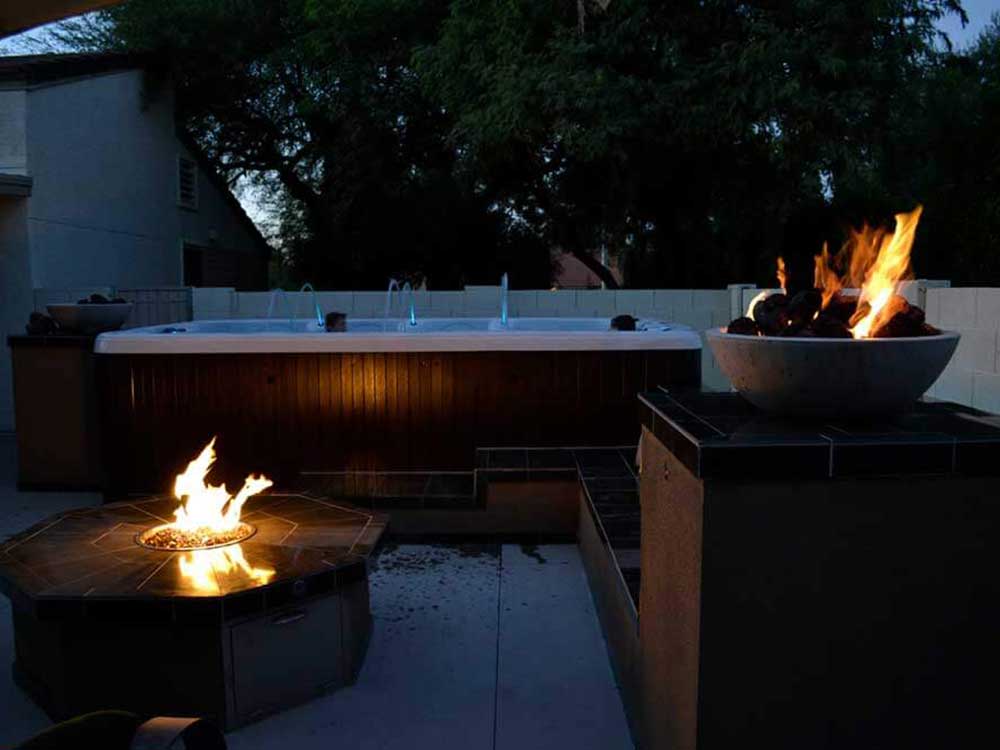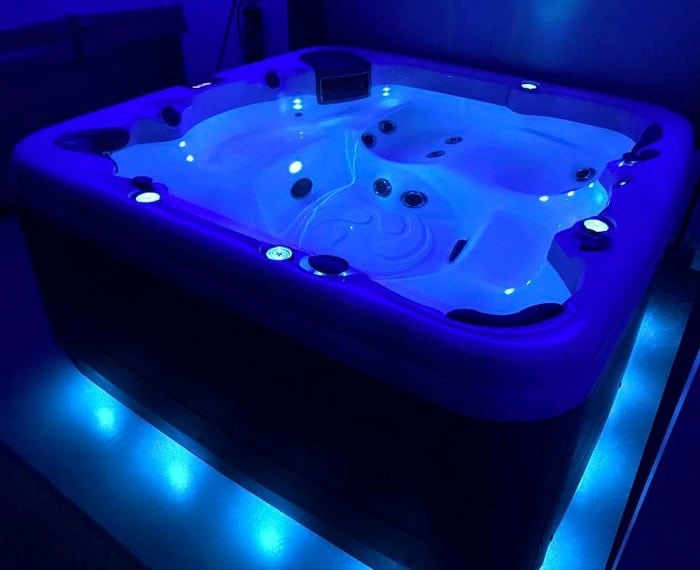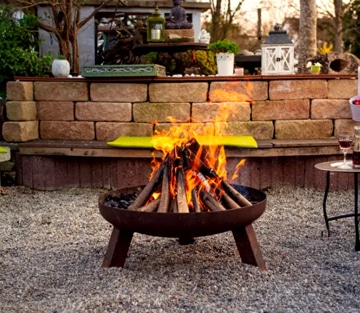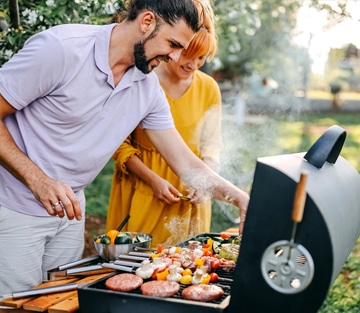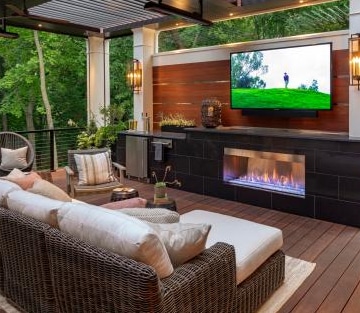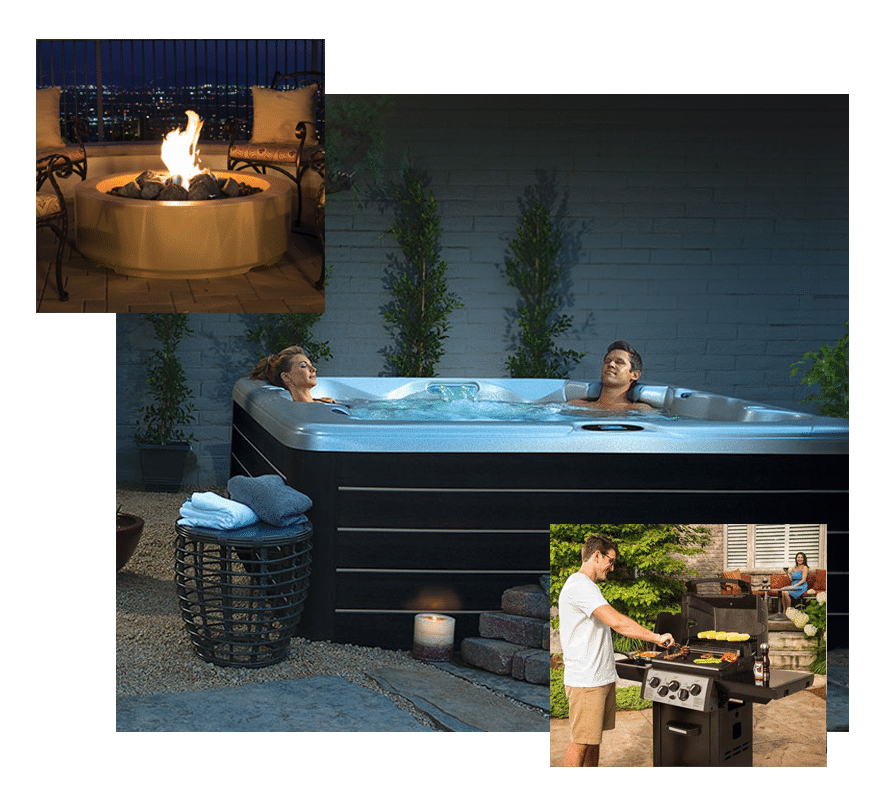 Expertise and Innovation to Inspire You
Great news! We are always excited to help our neighbors with new and innovative ideas for backyard living.
Our friendly team of experts is fully committed to providing the best possible outdoor living products in the Oakdale area.
We love brainstorming and finding new solutions, so you can count on us to deliver your outdoor living dream! Our cutting-edge outdoor products allow us to stay ahead of the game.
Let us partner with you to achieve your goals. Don't hesitate to choose us – we are dedicated to providing expert help and fresh ideas that will help get your outdoor living space talk of the neighborhood!
Hot tubs are great for relaxing your body after a long day.
They come in different sizes and types to fit your needs and style. Whether you like a stand-alone hot tub or one in your backyard, it feels great to soak in warm and bubbly water.
A hot tub helps ease sore muscles and joints and are great for therapy. It is perfect for a romantic night or a family gathering.
It doesn't matter where you live, hot tubs can be a great addition to your home. Don't wait, get yourself a hot tub and have a luxurious soak to help you feel better.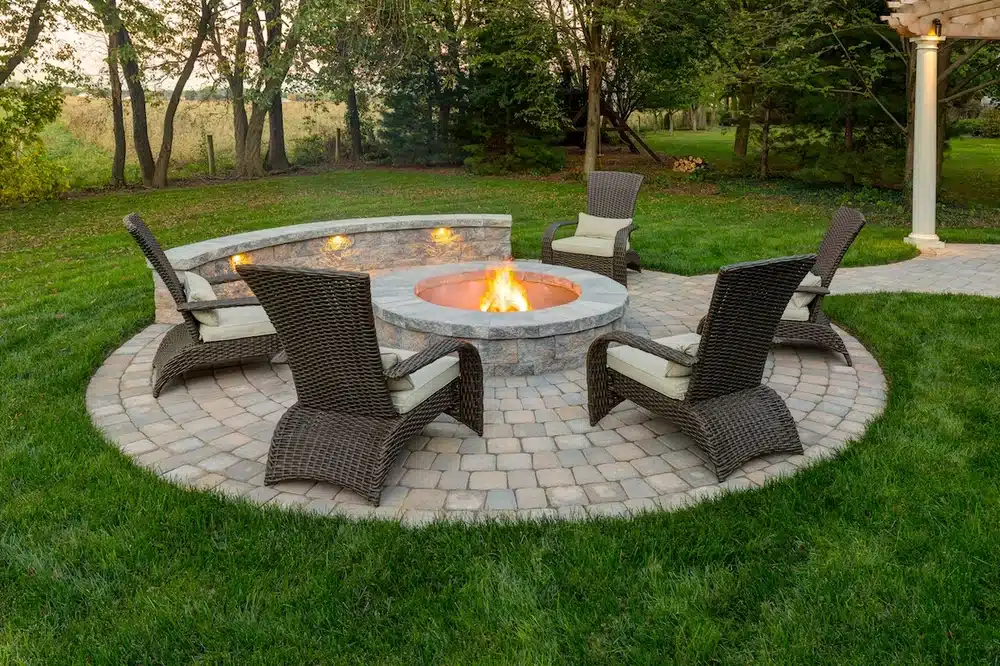 Fire pits make a great addition to any outdoor living space providing warmth, ambiance, and a cozy gathering space.
They are available in different shapes and materials to suit any taste and budget. Fire pits are made from durable materials such as steel, copper, or stone, and can be fueled by wood, propane, or natural gas. They provide a reliable source of warmth and light for years to come.
A fire pit is a perfect addition to your outdoor space, be it for hosting a backyard BBQ, relaxing with friends and family, or just enjoying a relaxing evening outside. Don't wait, invest in a fire pit today and start enjoying the ultimate backyard oasis.
Meet our great BBQs! They're perfect for a get-together with family and friends this summer.
They're made of strong stainless steel that will last a long time. You can cook many different things on the roomy grill and the temperature knob helps you get the right heat for every meal. You can take out the ash easily, so cleaning up after a BBQ has become a lot easier.
Plus, the side shelves can fold down when you don't need them and they're useful for cutting up food or having plates and utensils handy. You can even move the BBQ around your backyard because it's on wheels. Get ready to impress your visitors with our trustworthy and attractive BBQs!
Do you love hosting outdoor parties or spending time on your patio with friends and family?
Imagine being able to enjoy your favorite TV shows, movies, or sports games while soaking up the great outdoors. With high-quality, weather-resistant TVs, you can do just that!
These outdoor TVs are designed to withstand even extreme weather conditions while maintaining their anti-glare screens and high-definition picture quality. You can now enjoy your favorite content without any visual interruption caused by sun glare or other outdoor lighting.
In addition, these amazing TVs add value to your home and take your outdoor entertainment experience to the next level. Say goodbye to boring outdoor gatherings and hello to the convenience and excitement of watching TV outdoors!